8 Baleaf's Yoga Outfits to Make Workout Look Good
For women looking forward to enhancing their yoga experience, Sweatleaf by Baleaf provides a solution. Here are eight Sweatleaf yoga outfits, so you enjoy a super comfortable workout experience because what you wear while practicing yoga matters.
Keywords: yoga, yoga clothing, workout, bra, leggings
Reading Time: 4 minutes
Trying to find balance with a new yoga pose? Or are you struggling with the downward dog stretch?
The challenge is real, but it's even harder when you're stuck inside an outfit that's too tight or uncomfortable. It's equally difficult when your yoga outfit is too loose and sagging, and you must work hard to keep up with the pose while handling what you're wearing.
Yoga is an ancient Indian practice that's now practiced around the world. It is considered a sport, exercise, and a means of meditation and spiritual growth that brings numerous health benefits. However, to maximize your benefits from this practice, you must invest in the right yoga outfit.
What you choose as your yoga outfit can largely depend on your personal preference and style, but you need to consider a few considerations when you purchase yoga outfits. And that's what we look at in this post.
We share how you can choose a comfortable yoga outfit along with sharing an insight into one of the most comfortable yoga outfit collections available on the market, Sweatleaf, and a few of its amazing products.
So let's get started.
How Can You Choose a Yoga Outfit?
Your yoga outfit, like any choice of clothing, should primarily depend upon your preference and style. However, when choosing a yoga outfit, you must be mindful of the following features of your clothing.
Comfort
Breathability
Flexibility
Support
Style
The outfit you choose should make you feel comfortable enough to conveniently make the full range of motion while stretching and working out. Moreover, your outfit can still fit closely to your body but doesn't have to be too tight or too loose.
The other most critical aspect of a yoga outfit should be breathability. It's critical for several reasons but primarily it prevents your body from getting overheated. Secondly, it allows fresh air to travel through the fabric, so you can feel dry and fresh even if you have been sweating during a workout session.
Your yoga clothing also needs to provide you with the flexibility you need as you stretch and move during a yoga session. Flexible yoga outfit stretch conveniently assists you in every movement.
Your chosen yoga outfit should offer support. It's particularly important, especially for bras for women and shorts for men. When choosing yoga outfit essentials, including a bra or shorts, make sure you opt for a built-in shelf bra and shorts for men that offer support to personal parts.
While considering all the factors mentioned above is critical, don't forget your preference and style. Remember, a comfortable, flexible, breathable, and a supportive yoga outfit can also be stylish so don't compromise on it.
Now that you're aware of all that you need to consider to choose a yoga outfit let's introduce you to Sweatleaf and some of the amazing products the collection offers.
Sweatleaf is Baleaf's latest collection that's targeted toward sports enthusiasts particularly yoga lovers. The collection by Baleaf revolves around the philosophy of "in motion for you" and is designed to keep you cool and comfortable as you move throughout the day.
It's time to sweat. Hit the full range of motion during every move. We hope you investe time in your own deepest nature and choose your attitude in any given set of circumstances.
The Sweatleaf's leggings are designed to work for every type of workout. Made from super-stretchy fabric, which is both sweat-wicking and quick-drying. With a smooth, skin-friendly feel, the lightweight material provides the coverage and shape you need to get into your favorite yoga pose.
·  Hold your shape wear after wear.
  Light compression provide a subtle sculpting effect for when you want a little boost.
·  Boast a special moisture-wicking fabric
  A lightweight, quick-drying, wrinkle and fuzz-resistant fabric with 69% polyester and 31% spandex fabric (stretch over 150% extra) blend.
·  Deep pockets give you enough room
  The winter leggings feature 2 side pockets, which are handy for larger mobile phones and keep them stay still in a run, while waistband pocket fits a card or a key.

·  For your body type
  Very stretchy and size inclusive, from an XS to an XXL.
Let's check out some of the most popular Sweatleaf yoga wear that you can try out this season.  
The Sweatleaf U-Neck Crossback Bra is one of the classics of the Sweatleaf collection made using nylon and spandex. The moisture-wicking, stretchy bra is breathable, lightweight, and quick drying, making it a great accessory for workouts on hot and humid days.
The bra features a wide strap for the exceptional support you need as you practice yoga. Moreover, its special cut-out & cross-back design adds a stylish appeal that ensures ease of movement.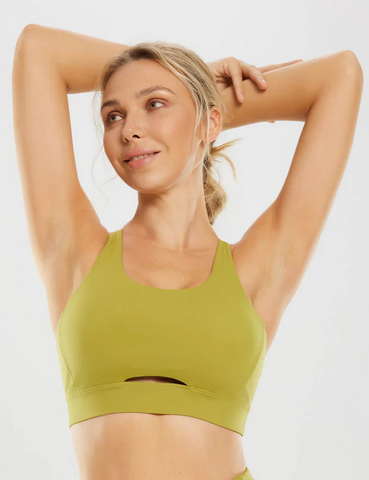 Featuring a u-neck & u-back design, Sweatleaf U-Neck Tank Top is designed for a stylish look. The compression fit and built-in bra supports your breast and flatters your body's curves. Available for   $28.99, this Sweatleaf U-neck tank top provides your upper body the comfort it needs to move seamlessly.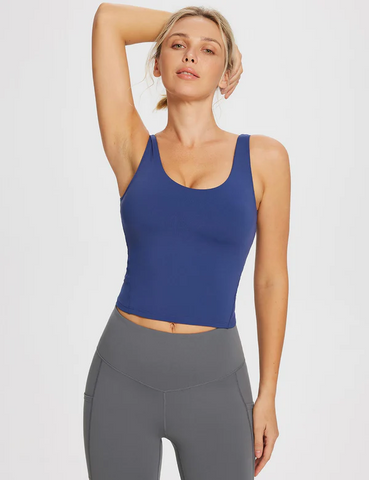 Get this Sweatleaf Scoop Neck Longline Bra which features a flattering scoop neckline, wide straps, and removable soft cups for maximum comfort and support. This longline bra makes skin-friendly, breathable, and comfortable fabric a must-have to your yoga outfit collection.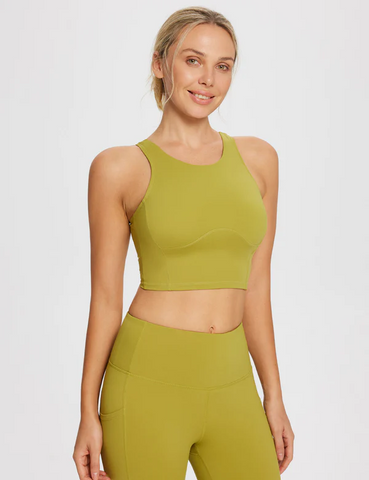 The slim fit, crew neck Sweatleaf Crew Neck Crop Top makes another one on our list of classic Baleaf Sweatleaf line of tops. It's made using lightweight, moisture-wicking and quick dry fabric that keeps you cool and comfortable all day long.
Grab this amazing product at a great price of $29.99 only. The high-rise style leggings are made using soft, breathable and moisture-wicking fabric and are designed to offer maximum support to your tummy and extensive coverage. The leggings feature a compressive fit and offer a gentle hug to your lower body, so you get the support you need to balance yourself as you try out a new yoga pose. The leggings also feature a 2-side pocket for convenient storage.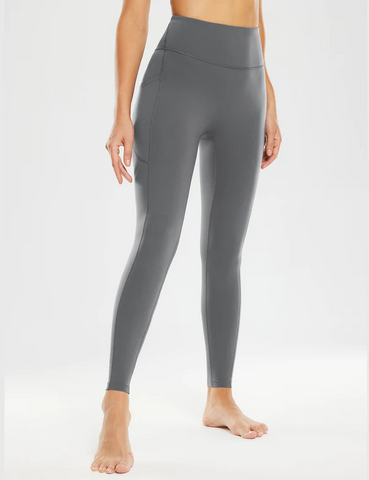 Check out these Sweatleaf Light Compression 25" Leggings that make another amazing product for all the yogis out there. With a comfortable fit and high-rise style, the leggings provide the coverage and support you need to get moving during every yoga session.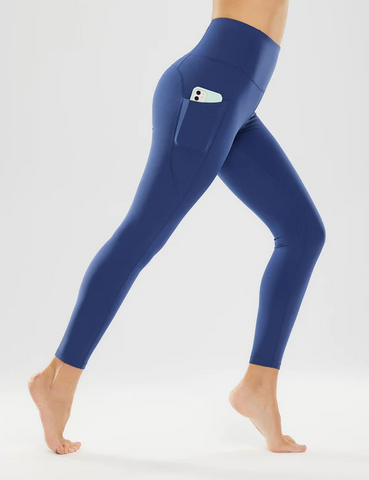 For women who prefer shorter leggings, these Sweatleaf High-Rise 19" Leggings makes a great choice. The high-rise pocketed capris are available for $28.99 and feature a waistband with maximum coverage that helps keep your tummy in check. Moreover, its butt-lifting design complements your curves and flatters your figure.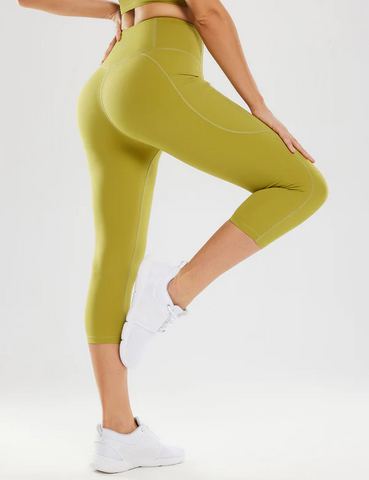 Go for this Sweatleaf High-Rise Pocketed Shorts which features a high rise style for tummy control and is designed to complement your figure and flatter your curves. The highly stretchable, moisture wicking, quick dry shorts make a perfect choice for an intense workout session.
Wrapping it Up
The yoga set we've all been waiting for is finally here! Check out the latest Sweatleaf collection by Baleaf and stay in motion.