Do You Really Need Padded Cycling Shorts When Riding?
An extra layer of fine padding in your cycling shorts protects your crotch from saddle pain and more. Find out whether or not you need a padded bike shorts?
Keywords: cycling, cycling pad, bike shorts, clothing
Reading Time: 5 minutes
Are you a regular cyclist who loves to spend hours on the bike? Then you need a high-quality, padded cycling shorts.
A padded cycling shorts serves exactly the same purpose as a comfortable running shoe do. While it makes an integral part of the cycling gear, many cyclists still wonder whether they really need a padded bike shorts while riding.
Let's find the answer and more in this post.  
Do You Need Padded Cycling Shorts?
Riding a bike can quickly turn into an uncomfortable experience as the saddle of your bike causes a lot of pressure on your bottom and genitals. Moreover, it also exerts pressure on your sit bone making riding an uncomfortable experience.
However, a padded cycling shorts is designed to make your bike riding experience as comfortable as possible which is why we recommend investing in padded cycling shorts.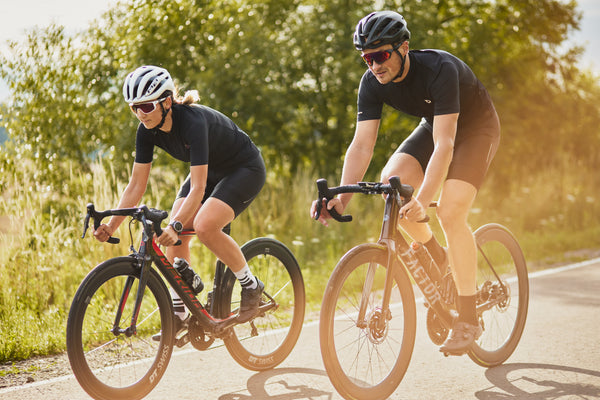 What Do Padded Bike Shorts Do?
Padded bike shorts, are designed to enhance your level of comfort as you ride the bike. The padded bike shorts help reduce pressure off your body, prevents chafing and disperse road vibration.
Let's look at each of the advantages in detail.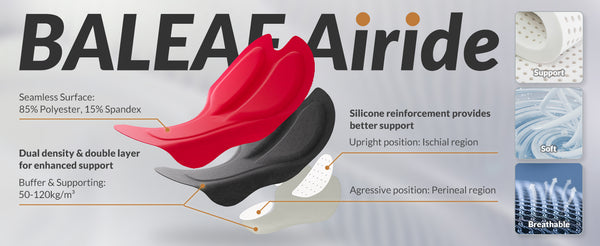 1. Removes Pressure Points
Most athletic shorts are designed to provide support underneath your crotch, which sits directly on top of your bike's saddle. Given the position, your crotch receives the most pressure from your body and as you continue to pedal and shift your body weight, the seam line of your shorts continue to rub against the sensitive areas of under your legs resulting in irritation and chafing.
Because padded bike shorts are designed to be fitted yet comfortable, it allows the padded lining to stay in place even when you are moving around removing pressure from your body's pressure points.
2. Provides Vibration Control
The other integral benefit of padded bike shorts is that it provides vibration control, also known as road shock. Road shock is a result of rolling the bike's tires on the uneven road surface which causes vibration that moves through your bike's tires and frame and affect your body.
However, the padded area of the padded bike shorts serves as a shock absorber dispersing shock as you ride the bike over a bumpy road.
3. Moisture Control
Padded bike shorts are made using soft, moisture wicking fabric that keeps perspiration away from your body. With moisture in control, there's a reduced risk of irritation and rashes around your crotch which will help enhance your bike riding experience.
Who Needs to Wear Padded Cycling Shorts?
While padded bike shorts make an essential part of your biking gear however, how long you spend on the bike and where you are riding make two critical considerations when deciding whether or not you need padded bike shorts.
If you are riding less than an hour every now and you mostly go for indoor cycling classes, then you may not need padded biking shorts. However, if you are an ardent bike rider who spends several hours on the road regularly, then it's always a good idea to invest in padded bike shorts as extensive biking on uneven surface calls for additional support.
How Do I Choose Padded Bike Shorts?
Based on the considerations mentioned above, if you feel you need padded bike shorts because of your frequency and location of biking, then you should also be aware of a few factors that can help you decide on which padded bike shorts make the right choice for you.
Here are a few factors that you should keep in mind that will help you decide on which padded bike shorts make the right choice for you.
·   Size and Gender
The size of your padded bike shorts and the gender makes a critical consideration when deciding on which padded bike shorts make the best choice for you.
Remember there's a difference in the padded bike shorts for men and women. A women's padded bike shorts are slightly wider to accommodate women's' slightly wider sit bones, whereas the bike shorts for men are slightly longer to support their body structure and ensure modesty.
Moreover, you should also consider the size. Make sure that your chosen bike shorts are fitted (so they offer the right support to your body) yet comfortable.
·   Design
Apart from the size and gender, you should also consider the design of the padded bike shorts. Make sure the padded area is positioned appropriately (at the place where you need the most support). Moreover, you should also ensure that the pad isn't too thick or too thin. It should be thick enough to maintain its shock absorption properties however, it shouldn't be thick enough that is causes discomfort while riding.
·   Choice of Fabric
When deciding on the right padded bike shorts for yourself, you should give enough thought to the fabric. Make sure the shorts you choose are made using light weight, moisture wicking fabric that wicks away moisture quickly which helps minimize chafing, and bacterial issues caused by sweating.
It also helps ensure that the pad is not saturated in sweat which contributes to discomfort and chafing.
Baleaf Airide Is Coming Soon!
If you have been waiting for the perfect padded bike shorts, your wait is soon going to be over as Baleaf is about to launch its latest cycling product.
Made using moisture wicking, quick drying fabric, the padded bike shorts are designed to provide ultimate support to your crotch as you cover long distances on the road. Coming from a reliable brand, Baleaf, these padded bike shorts offer all-round protection to your skin, pressure points and against shocks while being cost-effective.
So what are you waiting for? Pre-order your padded bike shorts today!