Sustainability
We are trying to make environmental 
protection easy.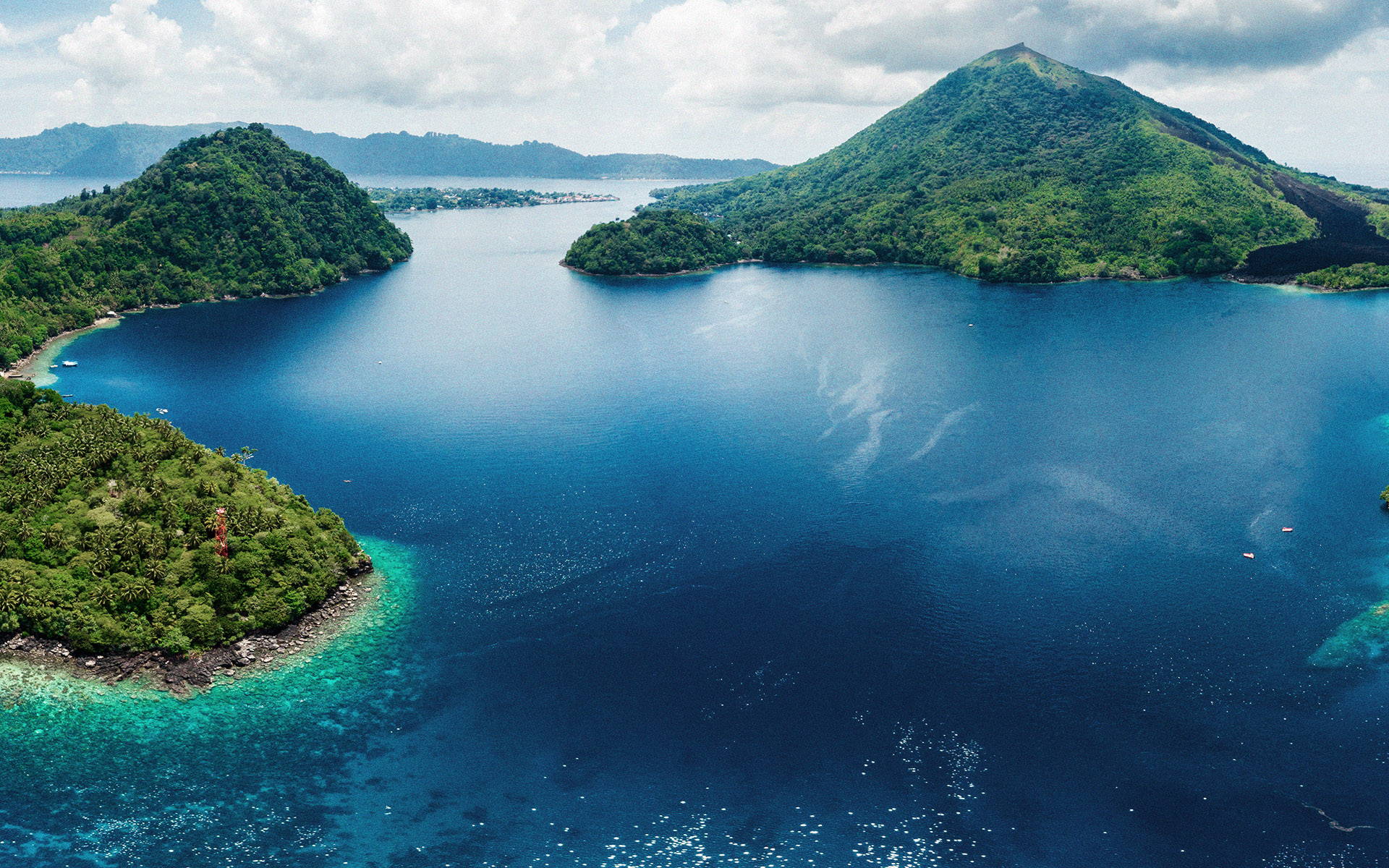 It is not enough to just say that we should insist on doing environmental protection. 
With our tireless efforts, Baleaf and our full supply chain are certified by GRS.
Now you may be wondering, what GRS really is?

The Global Recycle Standard (GRS) is an international, voluntary, full product 
standard that sets requirements for third-party certification of recycled content, 
chain of custody, social and environmental practices and chemical restrictions. 
The shared goal of the standards is to increase the use of recycled materials.
In other words, each of our production processes is strictly inspected 
and certified by the GRS Institute. 
In the matter of energy saving and environmental protection, we are serious.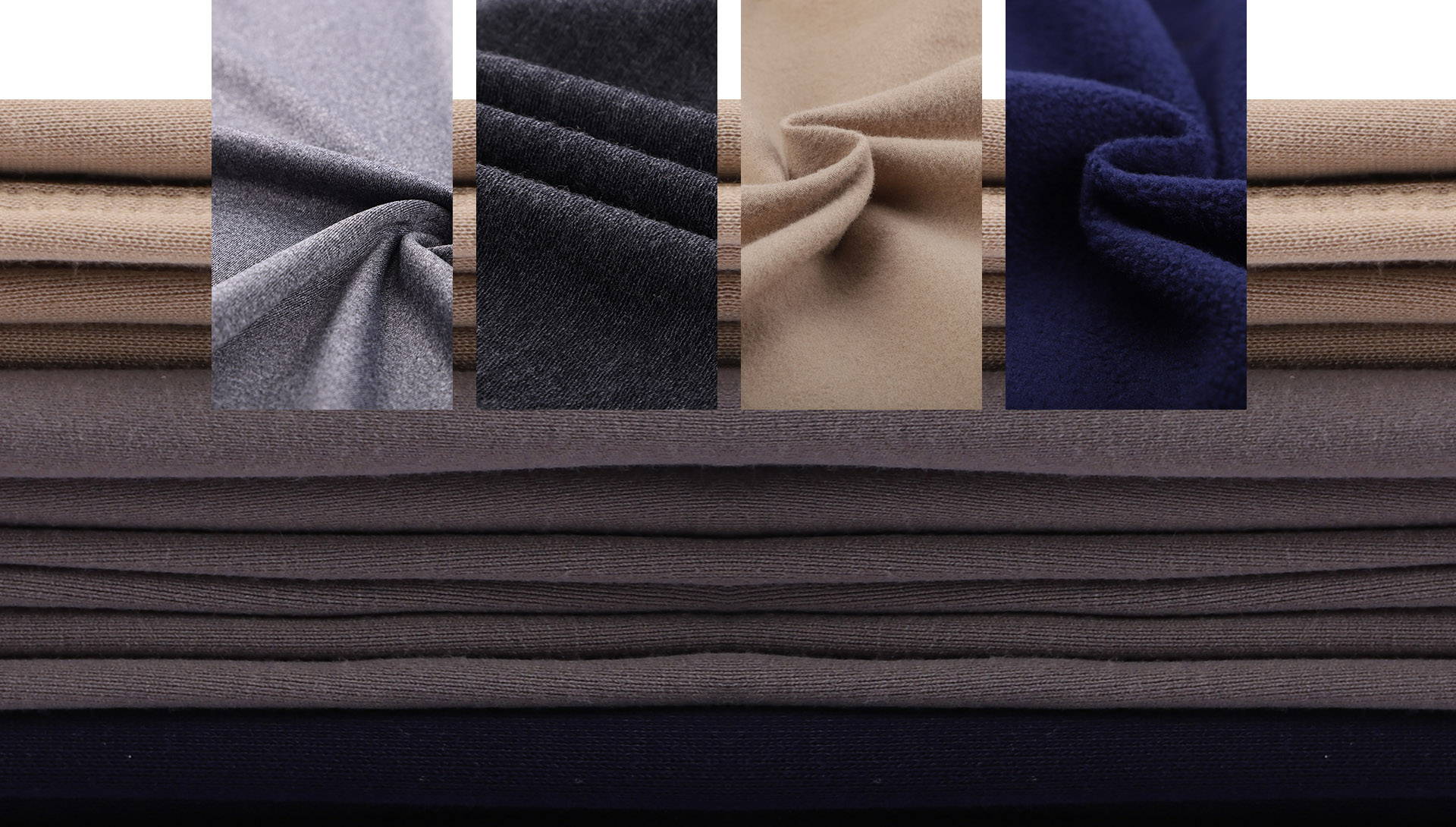 We believe that everyone should be involved in this eco-friendly thing, 
so we are committed to making eco-friendly thing easier, not a burden. 
We made a major decision, that is: the cost of using eco-friendly fabrics will rise significantly, but to better serve our customers, we are willing to give profits to customers and keep the products highly cost effective.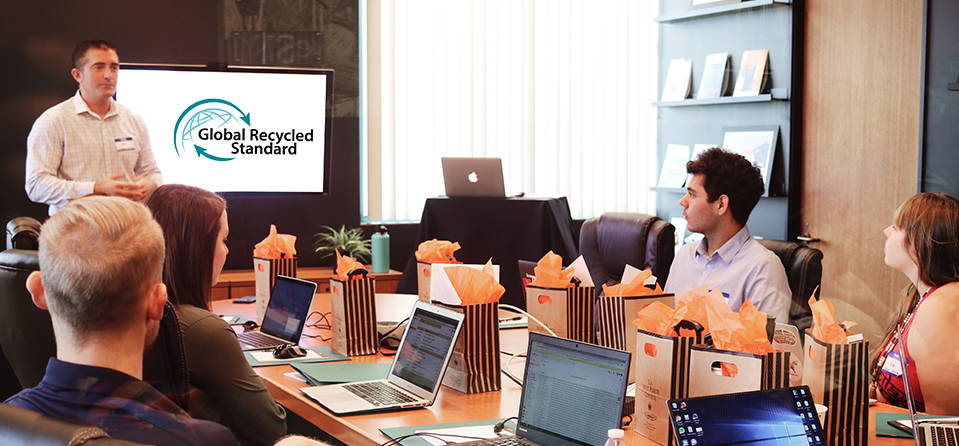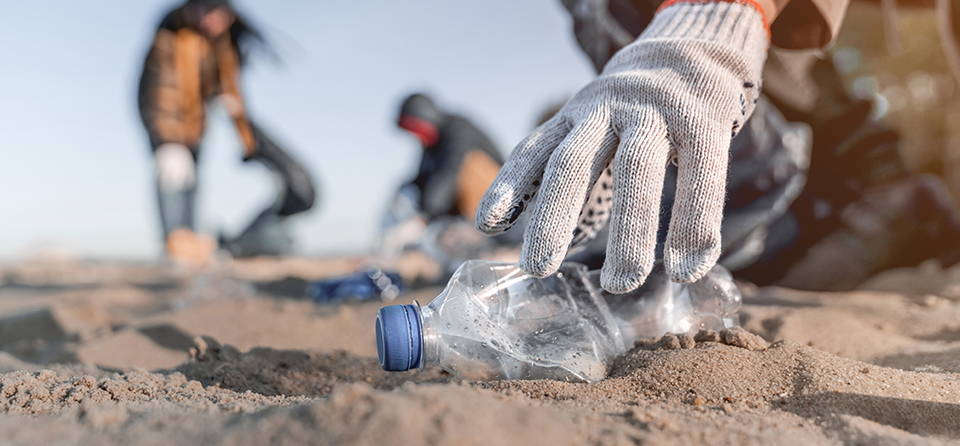 We wanted to take on social responsibility and make environmental protection an accessible thing.
Change doesn't happen overnight. Plastics now account for 85% of marine waste, 
and all we can do is work with our supply chain to help consume ocean waste in materials.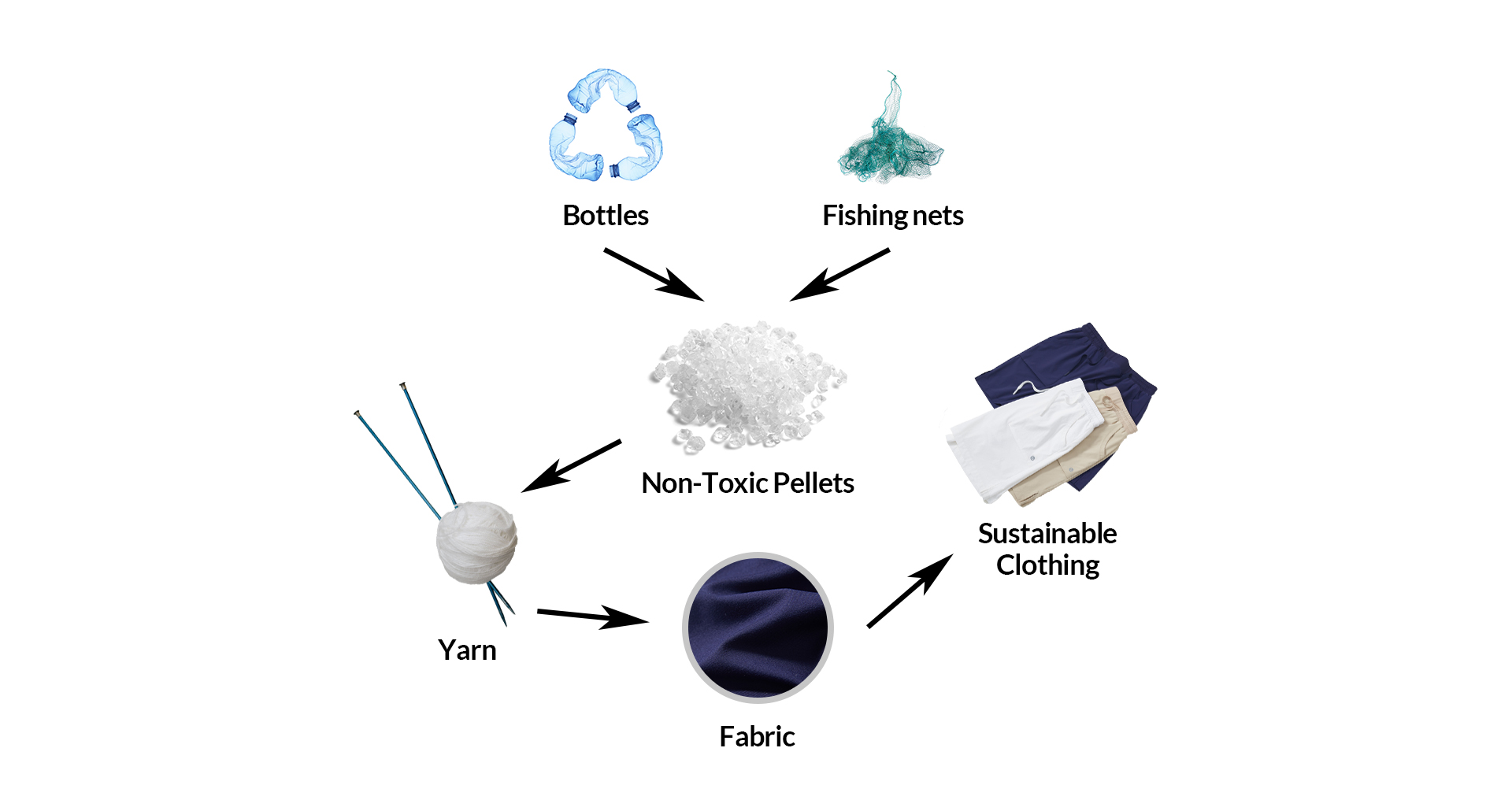 75% of our recycled nylon are made from fishing nets
For every 1 ton of fishing nets we can ...

90% of our recycled polyester are made from plastic bottles
For every 1 ton of plastic bottles we can ...

Not just about the clothing, we also think the packaging matters. 
Different from our original packaging, we choose to re-design a new style of 
packaging that can be biodegradable and more eco-friendly.
The new packaging are made from Recycled Nylon and Recycled Polyester, which can be degraded within 3 years.
Unlike other ordinary plastic bags, these bags do not pollute the environment.
Plus, we have also added a handle design to this brand new eco-friendly bag for customers to reuse it as a bag.
The cost of the new bags has doubled, but we think it's all worth it. Sustainability should be simple.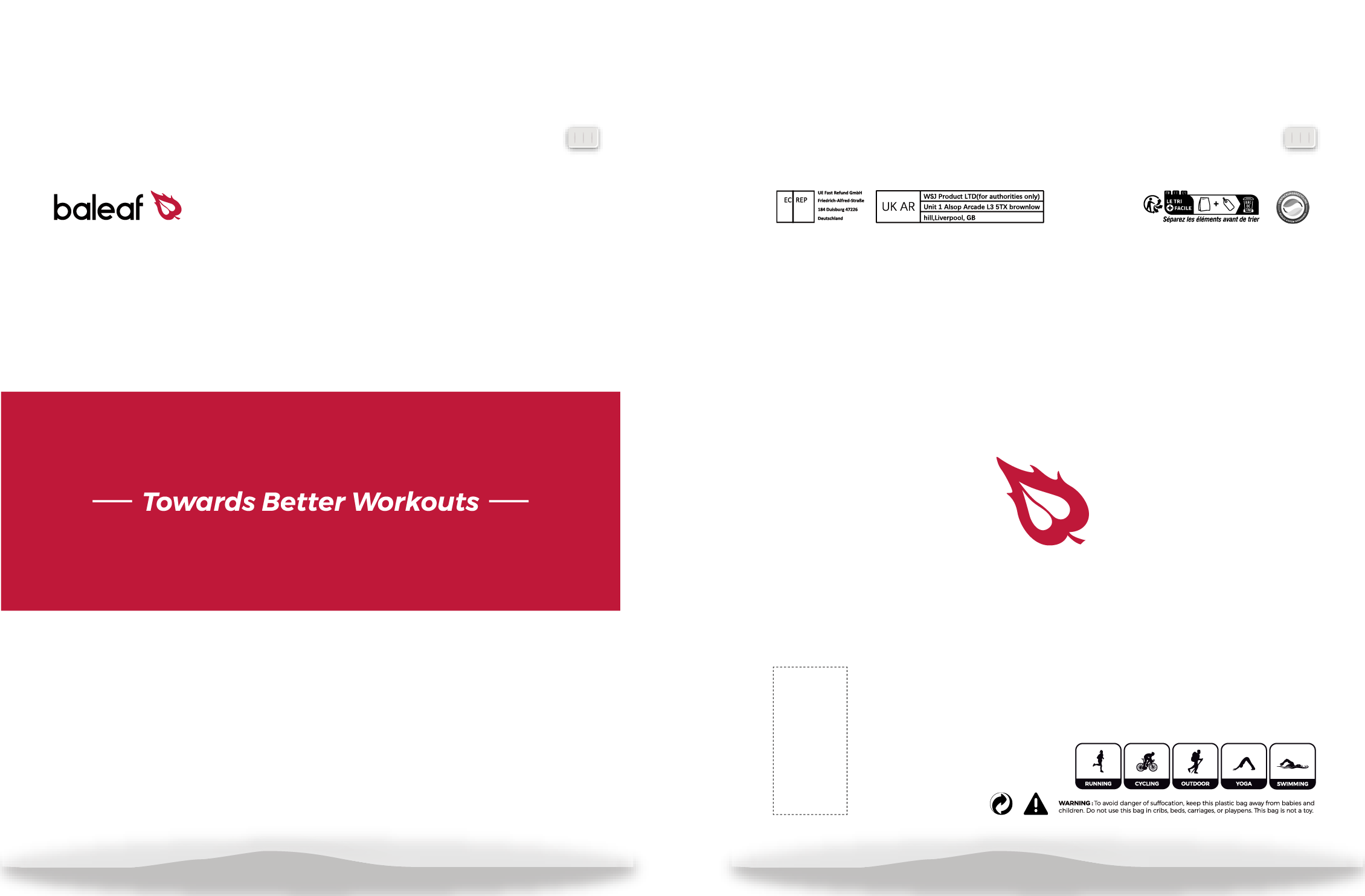 At Baleaf, we have our own fabric factories, dyeing factories, and garment factories. 
We believe that everyone should be treated in dignity, fairness and respect. 
Also here at Baleaf, we have our own corporate culture. All of us agrees with the idea of 
protecting the environment, which helps us get the GRS certification quickly. 
 Getting the certification from GRS is just a beginning. 
We will persist in our efforts in human rights and production standards.
At Baleaf, we are working hard to do our job by following the criterion of the Global Recycled Standard (GRS) 
to finish each production process strictly. Creating more high-quality, affordable 
and low-impact products to customers around the world.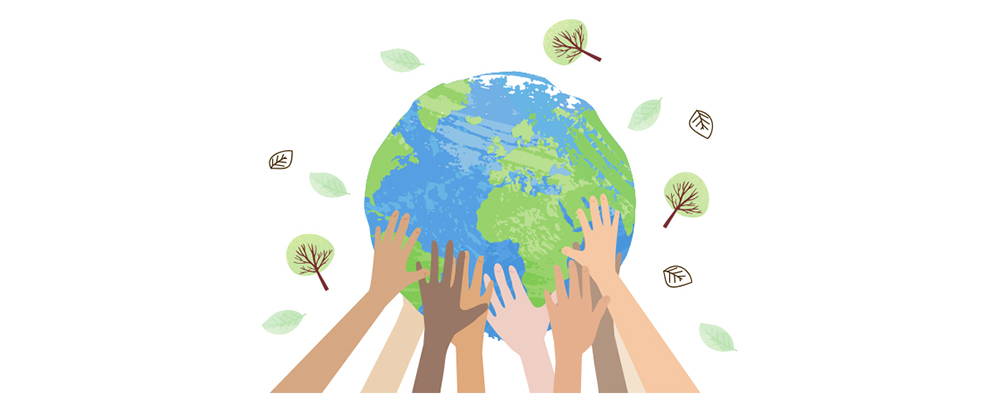 And yes, we promise to increase the percentage of our environmental friendly 
products to 100% in 2035!
We will never stop when it comes 
to environmental protection.
So far... Do you want to join this sustainable project? 
If so, let's jump to the collection page and check more!