The 10 Best Fitness Gifts for The Most Active Person You Know
Looking for a gift for someone who doesn't go a day without breaking a sweat? Here's the perfect activewear gift guide for you.
Keywords: activewear, sportswear, gift
Reading Time: 3 minutes
Sportswear is a must-have piece of clothing that always finds its way in almost any active person's closet. And there's little reason to wonder why. After all, sportswear is comfortable, moisture-wicking, sleek, and versatile.
Whether you are looking for your new workout gear or are planning to shop around for the most active person in your social circle, this gift guide provides insight into the top 10 best fitness gifts for the most active person you know.
From comfy bottoms with varying fabric types, lengths, features, and more, to super cool sun hoodies, we have covered it all that has been the talk of the town in 2022. What makes it all more interesting is Baleaf's 8th anniversary celebration discount that makes it the perfect time to shop for your friends and family. Make the most of up to 60% sitewide discount with bundle offers where you save more when you buy more.
So, let's check out the top 10 best fitness gifts for the most active person you know.
1. Laureate High Rise Bermuda Shorts   $26.99
For the most active ladies in your circle, the Laureate High Rise Bermuda Shorts makes a great fitness gift. With a 4.8 star rating based on around 800 reviews, these shorts make one of the most favorite purchases for its customers. These high-rise Bermuda shorts are super comfortable, offering maximum coverage and keeping your tummy in check. Moreover, it has a seamless fit that is tight enough to keep you feeling at ease while working out but is also not skin-tight like regular bike shorts.
Made from a non-see-through, breathable & moisture-wicking fabric, the shorts feature two side pockets and one hidden waistband pocket that can safely store your essentials when you are on the go. Available in multiple colors and sizes, choose the one that best suits your style.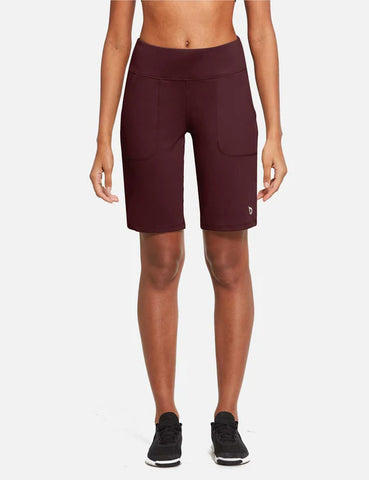 2. Laureate UPF50+ Knee-Length Skort   $41.99
The Laureate UPF50+ Knee Length Skort makes another great present for a loved one who needs  something super comfortable for playing golf, tennis, or more. The knee-length skort covers up well and is super light and comfortable. For customers who already have this skort, it has turned out to be the most worthy investment that also makes its way to repeat purchases. With loads of positive reviews from around 400 customers, this skort has definitely made its way into our list of top 10 fitness gifts for the most active person you know.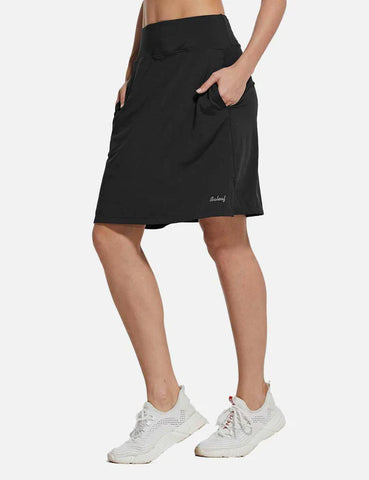 Surprise the bikers in your group with these Flyleaf 9" Bib Shorts, and you bet they are going to love it. These shorts enjoy a rating of 4.7 stars that are based on over 200 positive reviews about the product; and why wouldn't all the customers be satisfied? It's made using a skin-friendly fabric, is moisture-wicking, and most importantly, it's supportive. Available in multiple sizes and colors, so you can choose the perfect one for yourself or a loved one.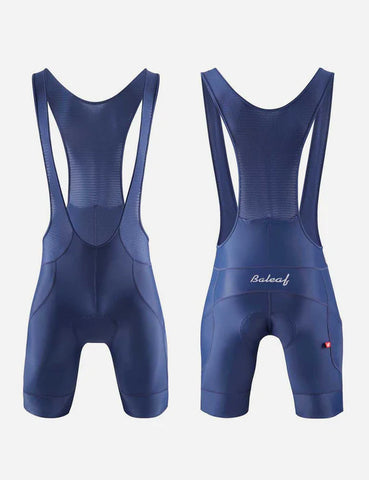 The Laureate UPF50+ DWR Shorts are certainly the "best shorts I have ever purchased,"and customers never go wrong with their reviews. You may buy these shorts for your upcoming hiking trip, but soon you will be found wearing them all the time. After all, they are comfortable, allowing a range of mobility and quick drying, making them the best sports gear for all your indoor and outdoor adventures.
Are you heading out for your next fitness adventure and are looking for something versatile? These Laureate 3-Pocket Athletic Shorts is for you. Be it working out in the gym or riding a bike or maybe even lounging, these shorts make the most comfortable high-rise bottom that can keep you cool and dry all day long.
6. Laureate Cropped Sweatpants   $29.99
For gym junkies looking for something that they can wear during exercise, travel, shopping, and eating out, the Laureate Cropped Sweatpants make the best bet. They are made with a soft, breathable material that keeps you cool and comfortable all day long. No wonder more than 300 people who have made the purchase view it as a 5-star product.  
7. Flyleaf UPF50+ DWR Capris    
$29.99

  $9.99

Make the most of style, functionality, and comfort by choosing the Flyleaf UPF50+ DWR Capris. The lightweight, breathable, and quick-drying bottom offers sun protection and is also water-resistant, which means you can stay cool and dry all day long. The lightweight bottom washes and dries great, and you won't get any wrinkles. It's definitely an exceptional product at the most affordable price.

 
8. Laureate Thermal Pocketed Leggings   $32.99
Our gift guide is not just about shorts and skorts. There's more to it. Check out the Laureate Thermal Pocketed Leggings. They are warm and cozy, making them ideal for working out and hiking during winter. Wear it as a base layer or as it is, and your legs will never get chilly. Perfect for all outdoor adventures, even in near-freezing temperatures.
Check out this cool UPF50+ Neck Gaiter Sun Hoodie that's a part of Baleaf's ProCool Collection, the rapid moisture-wicking, breathable collection that keeps you cool and dry throughout the day. With a hoodie, face mask, neck gaiter, and thumbholes, the hoodie offers complete sun protection on hot summer days.
Grab one for your loved ones and let them stay cool and comfortable all day long.
For all the bikers you may know, these Laureate 4.7" Branded Waist Padded Boxer Briefs may turn out to be a great present. Made with a breathable, moisture-wicking fabric, this boxer brief is padded with skin-friendly and supportive Chamois padding. While the padding doesn't seem to work for some customers, however, for most people who have purchased these briefs, they are a lifesaver!
Baleaf 8th anniversary is coming up, do not hesitate to pick a gift for your family or friends! Find out more about Baleaf's activewear collection here.