6 Classic Outfits for 3 Different Types of Shorts
Whether you prefer biker shorts, Bermudas, or high-waisted shorts, there are several styles you can try with your shorts. Find out more about versatile styles to wear your shorts in this post.
Keywords: Bermuda shorts,  bikers shorts,  high-waisted shorts
Reading Time: 4 minutes
Have you tried out your favorite pair of shorts with a V-neck tank or jersey? If not, then now is the time to do so. As summers get right around the corner and the weather gets hot, we share some versatile ways to wear your shorts. Whether you prefer biker shorts, Bermudas, or high-waisted shorts, there are several styles you can try with your shorts, and that's what we look at in this post.
Here are six versatile ways to wear your shorts. So let's get started.
#1. Along with a cycling Jersey
You can pair your bike shorts with a cycling jersey for a summer cycling look. Whether you choose the shorts' darker shades or opt for the lighter tones, the Flyleaf 9 Mesh Padded Shorts pair perfectly with any cycling jersey of your choice. These shorts make one of the classics of the Flyleaf Collection by Baleaf. Made from high-quality nylon and spandex, these shorts give you the stretch you need. These shorts are designed to stay put as you stretch, so it also features an inner drawstring along with a high rise.
The skin-friendly, moisture-wicking biker shorts are breathable and designed to keep you cool and comfortable during the hot weather. With 2 side pockets and 1 hidden waistband pocket, the shorts provide you the shortage you need to keep your phone, keys, or cards. The Flyleaf 9 Mesh Padded Shorts are available in four colors and seven different sizes ranging from XS to 2XL to accommodate people of different sizes.
To complete the classic look of your biker shorts with a cycling jersey, add on your favorite cycling shoes.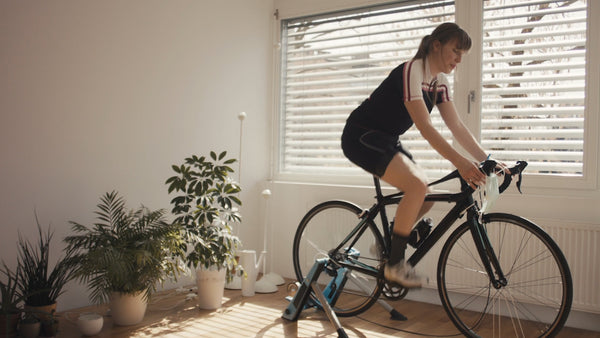 #2. With a Sun Hoodie 
Sun Hoodies make an integral summer essential, so why not pair your favorite shorts with one. The Laureate High Rise Bermuda Shorts featuring a loose fit is one of the summer must-haves. And if you already have one, then you can pair it with our lightweight sun hoodie that offer protection from the damaging sun rays.
The Laureate High Rise Bermuda Shorts is made from 56% cotton that keeps you cool and comfortable in the blazing sun. The breathable, moisture-wicking, non-see-through shorts feature a high waistband for maximum coverage and 3 pockets for safe storage of your on-the-go essentials.
The simple and elegant Bermuda shorts are available in 12 different colors and 6 sizes, so you can choose the one that best suits your preference and style.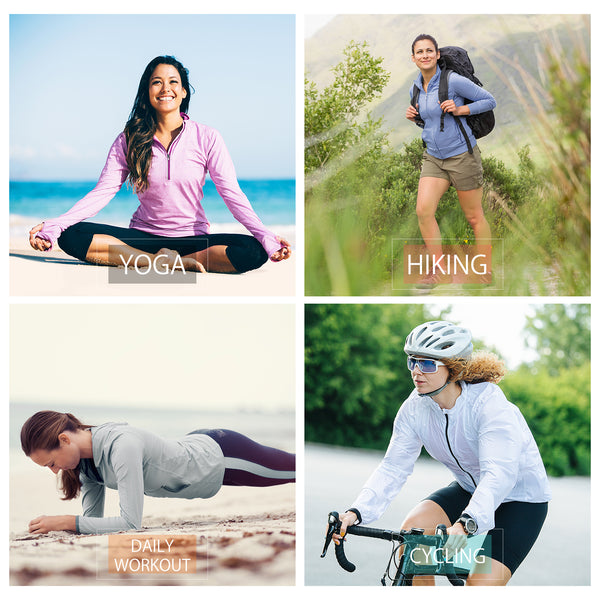 #3. Go For a Crop Tank Top
For all the summer jogs, you need a pair of these shorts and a crop tank top so you can keep yourself cool and comfortable amidst the summer heat.
The Evergreen Drawstring Bermuda Shorts are made with cotton and spandex. The thoughtful construct of these shorts allows you to enjoy these super-soft and comfortable, skin-friendly shorts featuring an elastic waistband with a drawstring and two side pockets for keeping your essentials handy. Whether you want to go for a quick run or relax in your lounge while watching your favorite TV show, these shorts with a crop tank top make perfect attire. When going out and about or for a job, add on your favorite sneakers for a comfortable jog and a complete look.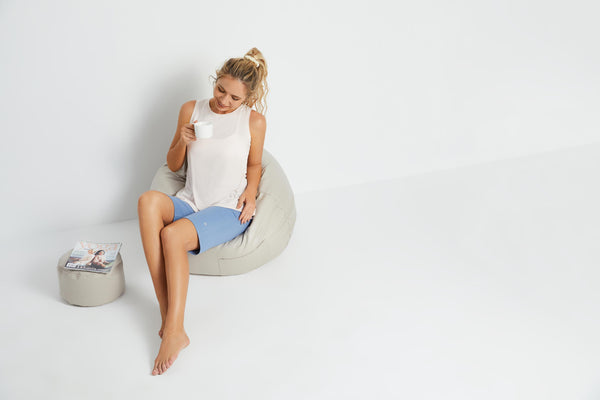 #4. Pair With a Crew Neck Tee
One of the easy-going ways to dress up for an outdoor adventure during summers is to pair your favorite shorts with a crew neck tee. The Laureate Curved Hem 2-in-1 shorts are designed with a high-rise style and features a 2-in-1 construction with mesh liner. Made from polyester and spandex, the shorts are breathable, moisture-wicking, and quick-drying. The knitted waistband provides maximum coverage and is extremely soft to touch. The shorts feature 4 pockets, including a zipper pocket to keep your essentials handy.
For a casual walk in the neighborhood, pair it with your favorite comfortable slippers and a tote bag.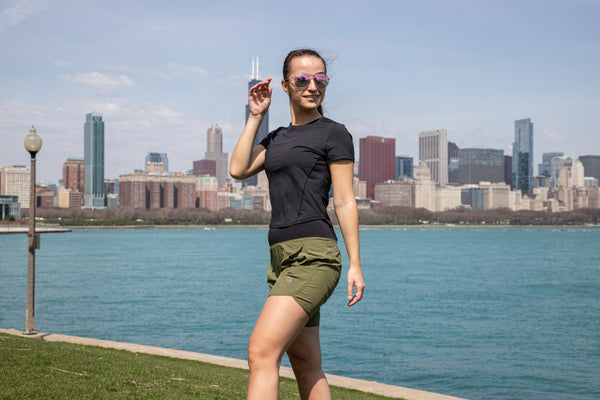 #5. Pairing with a V-Neck Tank
Do you have a pair of high rise shorts? Don't know how to pair it up for a casual meeting?
Pairing it with a v neck tank is your best bet.
If you are looking for a comfortable outfit that you can wear at home or for a casual meet-up with your friend this summer, then these high rise shorts and a v-neck tank are your best choice. The Laureate High Rise Shorts is made from high-quality, soft, breathable fabric that makes an excellent choice for summers. Featuring high rise for tummy control and a wide waistband for maximum coverage, these shorts have passed the squat test and are non-see-through. Available in 14 different colors and designs, you can choose the one that best suits your personality and your needs. The available sizes for these shorts range from XS to 3XL to suit the needs of people of all sizes. The shorts have sold 1.5 million pieces since their launch, won no.1 on Amazon, have been featured in dozens of magazines, and are a classic choice for most people.
Pair these high rise shorts with your favorite sneakers and retro sunglasses for a complete summer casual look.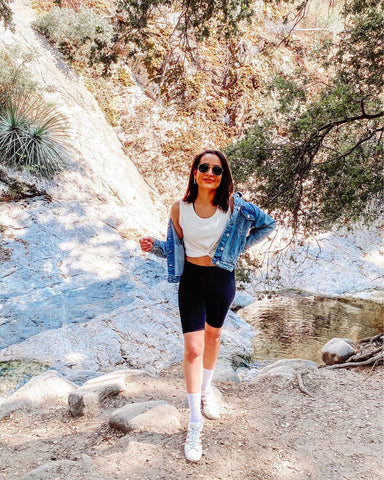 #6. Go Monochrome
One of the classic ways to elevate your shorts outfit is to go monochrome from head to toe. Pair these Laureate 2.6" 2-in-1 Shorts with a similar colored shirt or t-shirt and a hat to complete the perfect casual look.
These shorts are available in 6 different colors, so you have ample choice to pick up the perfect shade that gels in well with your personality. The shorts are made from ultra-light, moisture-wicking material and feature an elastic waistband for a comfortable fit.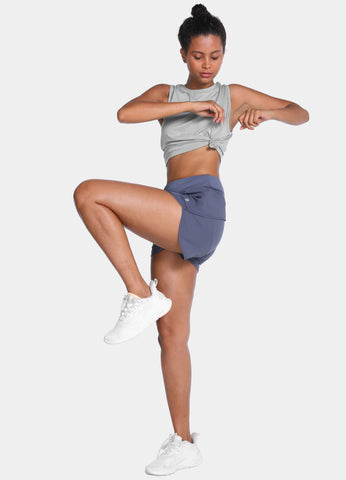 Final Words
Don't think twice. Just try out any of these six ways to wear your shorts and give yourself a new and improved look every single time.
What's your favorite matching? Share your top choices in the comments!
Welcome to follow our Instagram: baleafsports, and we'll share fun sports outfits with you!